Transporting your molecule into the brain
Affilogic is developing a platform to enhance brain delivery of a molecule fused to a Nanofitin®-based shuttle. The mechanism of action relies on a receptor-mediated transcytosis, and Nanofitins® against several receptors of the Blood-Brain-Barrier (BBB), including the transferrin receptor, have been evaluated in vitro and in vivo in relevant models, with academic (Laboratoire de la Barrière Hémato-Encéphalique / Blood-Brain-Barrier Laboratory, Artois University) and industrial partners (Takeda, Apellis, Samabriva).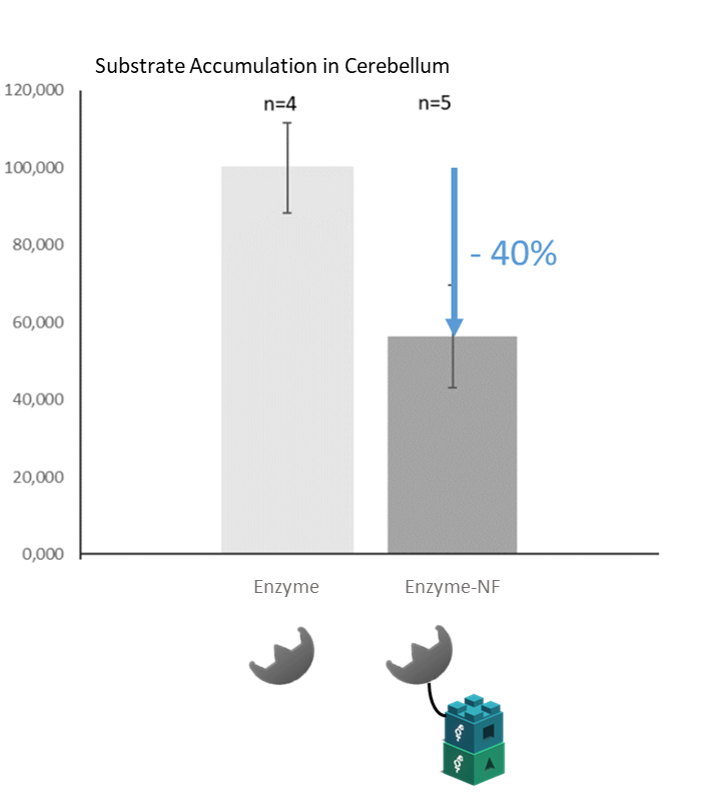 Such Nanofitins® are designed to be combined with other treatment modalities including peptides, proteins, antibodies, radionuclides, nucleic acids,… and other Nanofitins® as well. N-/C- termini not being involved in the binding site, Nanofitins® can be easily conjugated to a payload by genetic fusion or click chemistry, with the Nanofitin® conserving its specificity and the payload its activity. Affilogic repeatedly demonstrated the active transport of a payload into the brain, with such payload being still functional in the brain in vivo in different efficacy models.
In the framework of the DiaSyn project, Affilogic developed with its partners Liege University (Belgium), Artois University (France), UCB Biopharma (Belgium) and the Cajal Institute – Consejo Superior de Investigaciones Científicas (CSIC, Spain) a PET imaging tracer for highly specific detection and quantification of a biomarker in the brain, based on a Nanofitin® crossing the BBB. This project was partially sponsored from September 2016 to August 2019 by a grant from EuroNanoMed / the European Commission.