Affilogic presented orally deliverable anti-TNFalpha Nanofitins® at PEGS Europe
Lisbon, Portugal, November 2016
Mathieu Cinier, Scientific Director at Affilogic, presented the very significant progress made by SADEL consortium in developing an orally available anti-TNFalpha Nanofitin® to treat Inflammatory Bowel Diseases.
Despite a remarkable efficacy, treatment of inflammatory bowel diseases using systemic administration of anti-TNF-alpha antibodies remains associated with serious adverse effects. Extreme stability of the Nanofitins, a novel alternative scaffold, in gut environment allows development of orally available anti-TNF-alpha therapeutics by Affilogic and partners (SADEL FP7 European programme) to benefit from a better targeting to the inflammation site while decreasing systemic exposure and related side effects.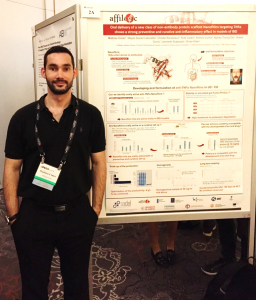 ---
Affilogic presented a rational design approach to predict Nanofitins® targeting a defined epitope at PEGS Europe
Lisbon, Portugal, November 2016
Simon Huet shared the results of his Ph.D. thesis hosted in Affilogic R&D lab with a poster entitled "Full-computational design of anti-GFP Nanofitins binding a pre-selected interaction surface"
Besides druggability predictions, such as modeling the immunogenicity profiles of Nanofitins® confirming their promising safety profile, bioinformatics tools were assessed at Affilogic for the assisted­generation of Nanofitins® through the computed design of their interaction surface. When the region to be targeted is already known, this approach could reduce the screening effort by framing the generation process to binders targeting only the desired epitope, therefore predicting their activity. This poster describes how two distinct regions of the GFP were targeted by in silico design of the Nanofitin® scaffold. At the bench level, one candidate was shown to successfully bind to the GFP at the pre-selected surface imposed by design, representing a specific hot-spot for subsequent affinity maturation.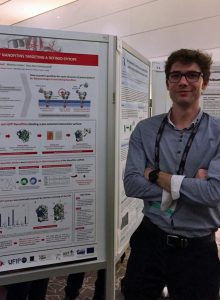 ---
Affilogic presented a Poster at the last World Vaccine Congress
Barcelona, Spain, October 2016
The DiViNe partners were happy to communicate the first results of the project at the last World Vaccines Congress in Barcelona with a poster entitled "Vaccines purification by affinity chromatography with Nanofitin ligands: demonstration with glycoconjugates".
This poster explains why the DiViNe approach and the use of affinity chromatography with custom-designed specific Nanofitins will enable to improve the current vaccines purification process by reducing the number of downstream operations and reducing product loss. The partners are developing a flexible Nanofitin-based platform for vaccines purification and it is illustrated on the poster with the first family of vaccines i.e. the glycoconjugate vaccines. We describe discovery and identification of Nanofitins directed against the CRM197 carrier protein, as well as their conjugation to resin.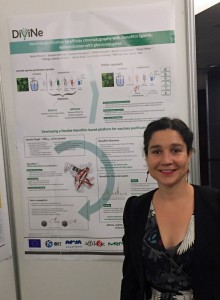 ---
Affilogic announces collaboration with Takeda
Nantes, France, September 2016
Affilogic and Takeda will validate and optimize Nanofitins® to deliver biotherapeutic candidates into the brain to address neurological disorders.
"Takeda is a partner of choice for Affilogic to significantly expand the number of research programs relying on our Nanofitins® platform advancing into clinical trials" said Olivier Kitten, Chief Executive Officer of Affilogic."

---
Affilogic announces collaboration with Sanofi
Nantes, France, June 2016
Affilogic enters into a Research Collaboration and Licensing agreement with Sanofi on Nanofitin®-conjugated biotherapeutics.
"We're very proud to announce this collaboration with Sanofi. This is an important step forward to demonstrate the potency of our Nanofitin® platform with a leading pharmaceutical company." said Olivier KITTEN, Chief Executive Officer of Affilogic. "With Sanofi, Affilogic has found an ideal partner to raise value to our technology and generate Nanofitin®-conjugate drugs."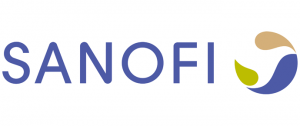 ---
Affilogic announces collaboration with BIND Therapeutics
Nantes, France, May 2016
Affilogic will provide BIND with access to Nanofitins® that are keys modulators of anti-tumor immunity.
"We are excited about our collaboration with BIND Therapeutics and believe our Nanofitin® targeting ligands can play an important role in BIND's innovative medicine strategy," said Olivier Kitten, chief executive officer, AFFILOGIC. "BIND's ACCURINS® platform has proven very effective at encapsulating and controlling the release kinetics of a wide variety of therapeutic payloads. When combined with our ability to specifically tailor Nanofitins to target important immune-oncology checkpoints, we believe this collaboration could lead to the discovery and development of truly innovative therapeutics."
---