Pipeline
Non-systemic delivery
Although Nanofitins® can be administered IV like antibodies (PK tunable with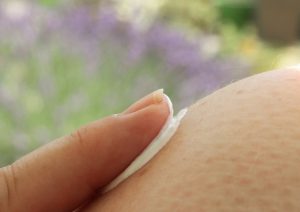 half-life extension technology), intrinsic properties of Nanofitins® make them amenable to other administration routes such as topical administration (skin and cornea) up to oral route for a local efficacy in the gastrointestinal tract. We have already demonstrated high performances in this approach of non-systemic targeted therapy in inflammatory skin diseases (in vivo proof-of-concept in Psoriasis models with monomeric constructs and bi-specific Nanofitins® anti-IL17/anti-TNFα) and a European Consortium is at work developing oral anti-TNFα Nanofitins® in Inflammatory Bowel Diseases (FP7 SADEL project in partnership with Ferring Pharmaceuticals).
Multi-specific Nanofitins®
N-/C- termini not being involved in the binding site, Nanofitins® can be easily combined wit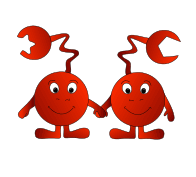 h each other to generate multi-specifics (up to 5 Nanofitins® as one multivalent compound with retained individual affinity). Design of Nanofitin®-based multi-specific compounds makes multiple targets easily accessible with one single molecule (anti-TNFα / anti-IL17, anti-TNFα / anti-IL23,…) still much smaller than an antibody. Affilogic has already demonstrated in vivo efficacy of bi-specific drugs.