We have a partnership-based business model as we generate and combine Nanofitins® for our partners on a target by target basis. Nanofitin-based biotherapeutics are currently being developed in collaboration with Takeda, Sanofi, Samabriva and other undisclosed pharmaceutical companies.
We are looking for new partners for custom generation and combinations of Nanofitins® as next generation biopharmaceuticals.
More affinity with Affilogic ?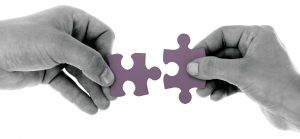 Contact : Mrs Nadège PREL
Director of Marketing & Business Development
nadege@affilogic.com